Patrons of St Joseph's School
The patrons of our school here at St Joseph's School Glen Innes are detailed below. We are a Catholic Primary School in NSW who looks to these two patrons as roles models for the way in which we are challenged to live out our faith walk and educate our children accordingly.
Saint Joseph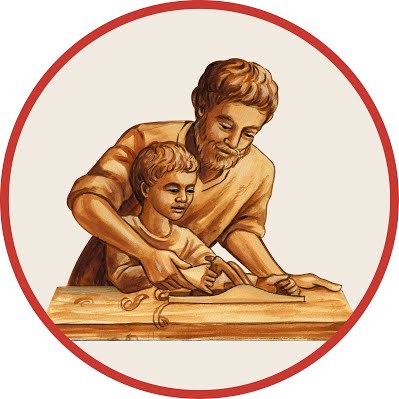 For over one hundred years our school has identified St Joseph as one of its Patrons. St Joseph by birth, belonged to the family of King David, but he lived a life of comparative obscurity as a carpenter. Very little accurate written information can be found relating to him. The scriptures simply describe Joseph as a 'Just Man'. St Joseph was chosen to be the foster father of Jesus and was thus entrusted with the education of God's son. Our school looks to St Joseph as a model for the pastoral care we exercise over the students enrolled in our school. As husband of Mary, St Joseph offers the parents in our school community an example of how to care for their children. As a labourer, St Joseph has much to teach us about using our talents and working to the best of our ability.
St Mary of the Cross Mackillop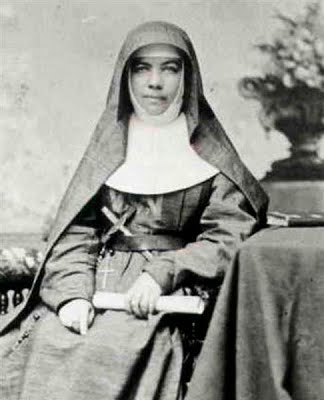 Mary MacKillop was born in Fitzroy, Melbourne on the 15th January, 1842 and died in Sydney on the 8th August, 1909. Mary was the eldest of eight children born to Scottish migrants. Her family, like others around her, knew poverty and hardship. At the age of 16, Mary became the main provider for the family. She worked as a governess, then as a shop assistant and finally a school teacher in Portland, Victoria. She saw education as a means of changing the circumstances of peoples' lives and worked tirelessly in providing an education that was accessible to those in difficult circumstances. To make this vision of education a reality, it required dedicated teachers prepared to live poorly. In 1866 she accepted Father Julian Tenison Woods' invitation to teach in the school at Penola, South Australia. She was the first Australian founder of a Religious Congregation for Women, The Sisters of St Joseph of the Sacred Heart – an independent religious order which was to grow and spread through all States of Australia and now overseas. All who came to her schools were treated with dignity and respect. The Sisters of the Institute lived and worked among the people they were serving – small farming communities, railway camps, gold fields and isolated outback stations. Due to her work she was given the title Blessed Mary MacKillop by Pope John Paul II on the 19th January, 1995 – the first stage of her progression towards becoming Australia's first Saint. Mary MacKillop was canonised on the 17th October, 2010 as Australia's First Saint with the title Saint Mary of the Cross MacKillop. Today her example and faith challenges each of us to know the God who walks the journey with us, to love tenderly those who travel this journey with us and to believe that as an individual, I can and do, make a difference to our world.